Financing Options
We offer many programs to help you get behind the wheel of your new vehicle, including options for loan customization, low competitive rates, no down payment* and flexible loan terms. * Subject to credit approval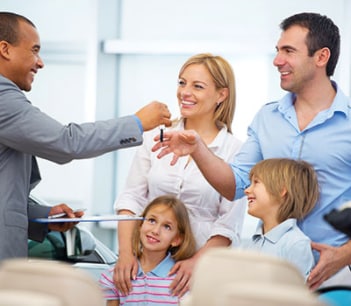 GAP Protection
Whether you are leasing or financing, Guaranteed Auto Protection (GAP) can help protect you from coming out of pocket to pay expenses you may face with a total vehicle loss. When a vehicle is declared a total loss, the primary auto insurance settlement is generally based on the market value of the vehicle. This amount may be substantially less than the balance due on the vehicle. The financial gap remaining is a difference that you have to pay. If you have an incident where your car is declared totaled and you still owe more on your finance or lease contract, GAP can lessen or even eliminate your remaining balance, Including your insurance deductible in most states. With Guaranteed Auto Protection, you can rest assured that you and your family are protected from the burden of an unexpected financial obligation if your vehicle is ever declared a total loss. GAP is only available at the time you purchase or lease an eligible new or used vehicle.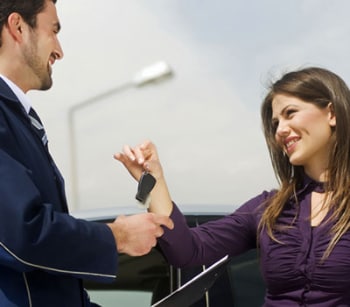 Key Replacement
Alleviate stress, fear and expense when faced with lost, stolen, or destroyed keys. Many keys incorporate computer chips for remote locking systems, trunks and starters Replacing and reprogramming these highly engineered keys can be costly. The approximate cost to replace and reprogram keys for your vehicle is generally between $250 -$550. The Key Replacement Program provides you with a replacement key and covers programming costs for missing or damaged keys. Additionally, it provides emergency roadside assistance and lock-out service. The Key Replacement Program will take the aggravation out of lost, stolen or damaged keys and provides you with an invaluable level of assurance.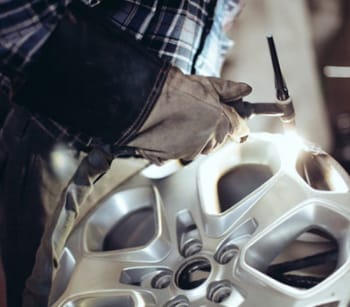 Tire and Wheel Protection
Protect your tires and wheels from the hazards of the road. No matter how carefully you drive, inevitably you will encounter glass, nails, debris, pesky potholes and other road hazards that can leave you with a tire or wheel in need of repair, or possibly replacement. With comprehensive Tire & Wheel Protection, you can travel the roads with a peace of mind knowing that your tires and wheels will be covered in the event of damage from eligible road hazards, while including emergency roadside assistance.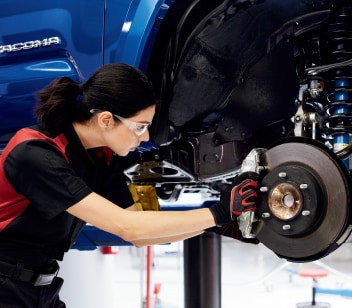 Prepaid Maintenance
Regular scheduled maintenance is one of the best ways to keep your vehicle running at its best. Why not start off on the right foot with a prepaid maintenance plan? Prepaid maintenance plans make it easy to keep your vehicle running at its best by ensuring it gets the recommended scheduled maintenance such as oil and filter changes, air cabin filters, tire rotations, etc. as outlined in your vehicle owner's guide. With the rising costs of products and services, many consumers welcome the chance to lock in a set price for the necessary general maintenance of their vehicle, and be free of any hassles and worries for the duration of the maintenance plan. Prepaid maintenance plans are available in various terms and mileage intervals.​​ Find a prepaid maintenance plan that's right for you and have peace of mind that your vehicle is well maintained for the road ahead.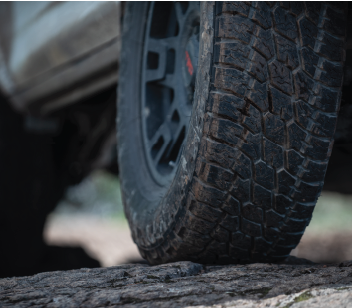 Excess Wear and Use Damage
It's a lot more fun to be thinking about your next vehicle at the end of your lease. Thanks to Excess Wear & Use Protection you won't be worrying about how to pay for certain dents and dings when you turn in your vehicle.
You'll Get:
•Protection from qualifying excess wear and use charges at the end of your lease
•Excellent product features and coverage, for example torn seats, body dents, etc.
•High program limits:
*Each single event valued at $1,000
  *Each missing part or equipment valued at $200
  *Up to a maximum of $5,000
•A simple claim process:
  *No claims to submit
  *No deductibles to pay
  *No reimbursement to request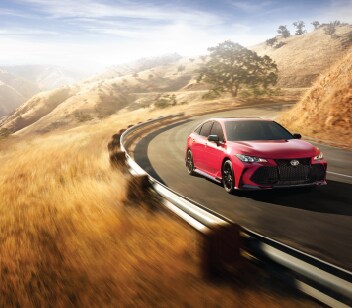 Vehicle Service Agreement
Get protection for the road ahead. With the advanced technology in today's vehicles, repairs can be costly and are often unpredictable. Enjoy worry-free driving with a Vehicle Service Contract. A Vehicle Service Contract can help protect you against unexpected repair costs and significant out-of-pocket expenses that may be required after your manufacturer's warranty has expired. Vehicle Service Contracts are available in several mileage/term combinations and coverage levels to meet your budget and specific needs. Whether you need added protection for a newer car or you want affordable protection for a high-mileage vehicle, a Vehicle Service Contract will keep you covered.