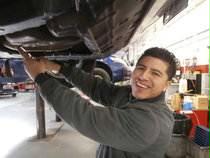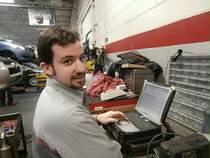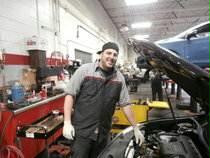 Servicing Your Vehicle Isn't What It Used To Be!
Times have certainly changed in the automotive servicing world.  There really aren't "big" service intervals to be worried about anymore.  It used to be that you could expect to get hit with a big "tune-up" bill at 15,000, 30,000 and 60,000 miles that would make you cringe.  But now, almost all modern vehicles, and certainly all Toyotas, have long life, 100,000+ mile fluids in them such as the transmission and coolant systems.  Spark plugs and coils now have a useful life of over 100,000 miles.  Almost all components are "sealed" and rarely ever require lubrication or adjustment-- like wheel bearings and steering joints for instance. 
It's really all come down to the basics. Change your oil, keep your eye on your tires and brakes and thoroughly inspect everything else to address problems as needed. It's simple. And inexpensive, too, if you do your part and get your Toyota serviced every 5,000 miles by the only people who know your Toyota inside and out--the Factory Certified technicians at Towne Toyota of course! Whether you're coming from Denville, Morristown, Ledgewood, or the surrounding areas, Towne Toyota is the place for friendly, affordable, quality service for your vehicle. 
Click here to schedule your next preventative maintenance appointment online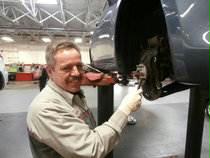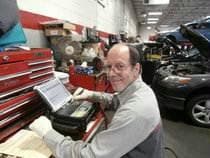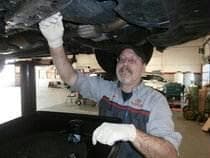 How Often Should I Bring My Vehicle In For Maintenance?
What Happens During Maintenance Visits?
Here is what you need to know and what to expect when it comes time to service your vehicle.
Whether you're in between kids' soccer games on a Saturday afternoon or stopping in for service on your weekday commute home from Hackettstown, Dover, or Parsippany, the award-winning service department at Towne Toyota makes sticking to your Toyota's maintenance schedule easy-and keeps your Toyota running safely and smoothly. You can even
schedule your appointment online!
Toyota recommends that routine maintenance be performed on each and every Toyota vehicle every 5,000 miles or 6 months (whichever comes first). No matter what the mileage is on your vehicle, the basics don't really change.
Every 5,000 miles, you can expect us to:
Replace the engine oil and filter. (unless your Toyota has synthetic oil. Then you will only need to replace the engine oil and filter every 10,000 miles, or during every-other service.)

Rotate the tires and adjust the tire air pressure

Inspect the engine and cabin air filters

Inspect and top off all vehicle fluids

Inspect, measure and evaluate brake linings and determine remaining life

Inspect, measure and evaluate tires and determine remaining life

Inspect, test and clean the battery and the battery terminals.

Complete a full Toyota Multi Point Inspection form to check every major system in the vehicle.
​Towne Toyota performs everything described above, every maintenance visit, for only $79.00. (And if your vehicle has synthetic oil, every-other time would be only $39.00!)
When done properly, all this can be completed quickly and accurately (well within an hour!) by our Toyota certified, factory trained technicians. Not to mention that only genuine Toyota parts and fluids are ever used at Towne Toyota, ensuring that your Toyota stays a Toyota! Our friendly staff, child-friendly waiting room stocked with refreshments and free wi-fi access, and quick, efficient service that includes a free car wash are just some of the many ways we make regular maintenance a breeze.
---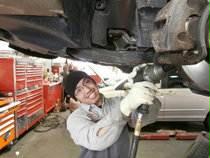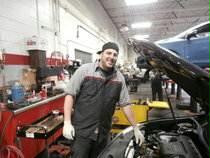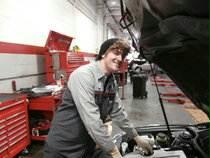 Routine Maintenance Made Simple
Our service department staff will work as a true partner in helping to increase your vehicle's reliability, safety, and longevity. It's a smarter way to make sure that you and your driving habits are taken into consideration when your Toyota is serviced. Towne Toyota believes that a lower cost of ownership over the long run will help make your decision to purchase another vehicle with us in the future a much simpler one!