2020 Toyota Supra
After a 2 decade absence from the U.S., the Toyota Supra has made its triumphant return to eager sport enthusiast drivers with an exciting new model. Available in 2 grades - 3.0 and 3.0 Premium - as well as an exclusive Launch Edition that draw on Toyota's rich racing heritage of low center of gravity and optimal weight balance. Inspired by Toyota's 1967 2000 GT and the 1993-2002 generation Supra in terms of aesthetics and engineering, the new Supra boasts the latest in cutting-edge powertrain, chassis and multimedia technology.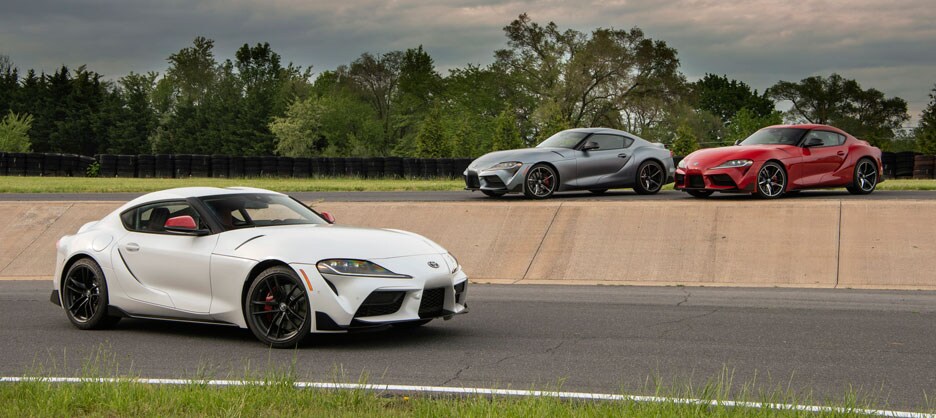 Engine, Transmission, and Performance
The 2020 Supra is equipped with a 335 horsepower 3.0-liter turbocharged inline six cylinder engine that produces and 365 lb-ft of torque that is evident from very low engine speeds by way of its combination of twin-scroll turbocharger, direct fuel injection and continuously variable timing on both the intake and exhaust camshafts. Supra's 8-speed automatic transmission delivers quick up and downshifts via its paddle shifters when manual control is desired. With an estimated 0-60 mph acceleration in 4.1 seconds, the 2020 Toyota Supra is the quickest Toyota-branded production vehicle to date with a top track speed that will be electronically limited to 155 mph.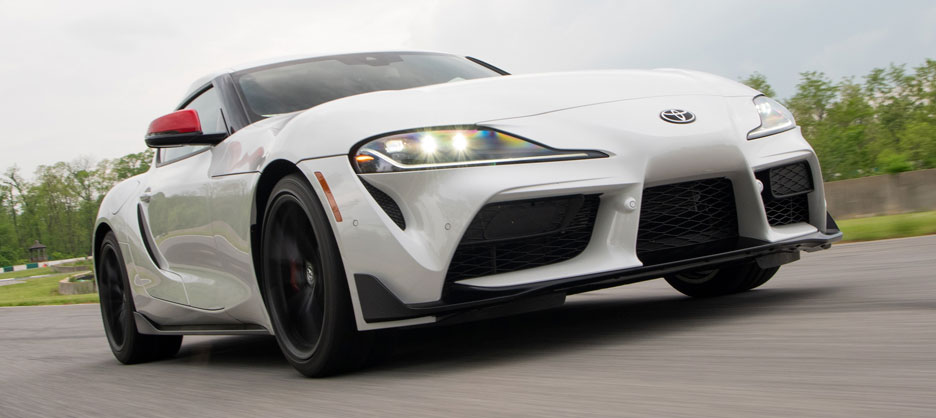 Exterior
The bold expressive color palette of a high performance sports car completes its overall design and makes an emotional connection with its driver. The 2020 Supra's available colors include a bold Renaissance Red 2.0, Nitro Yellow and Downshift Blue. The available Phantom Matte Gray adds a sense of drama to the Supra's tautly curved surfaces by combining a matte finish and a hint of blue. Other available colors include Absolute Zero White, Tungsten Silver, Turbulence Gray and Nocturnal Black.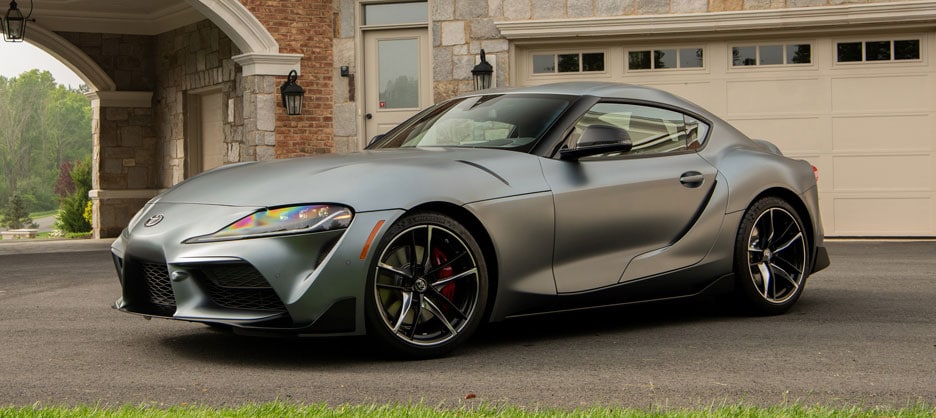 Interior and DesignSupra's intuitively designed cockpit combines traditional GT elements with a modern approach that gives the driver expansive forward visibility. The instrument panel is formed by a high-definition display that projects a large 3-D meter dial that cosolidates tachometer and shift-timing indicator, delivering vital performance information in a concise viewport. An available heads-up display further enhances the driver's focus on vehicle status while maintaining attention on the road.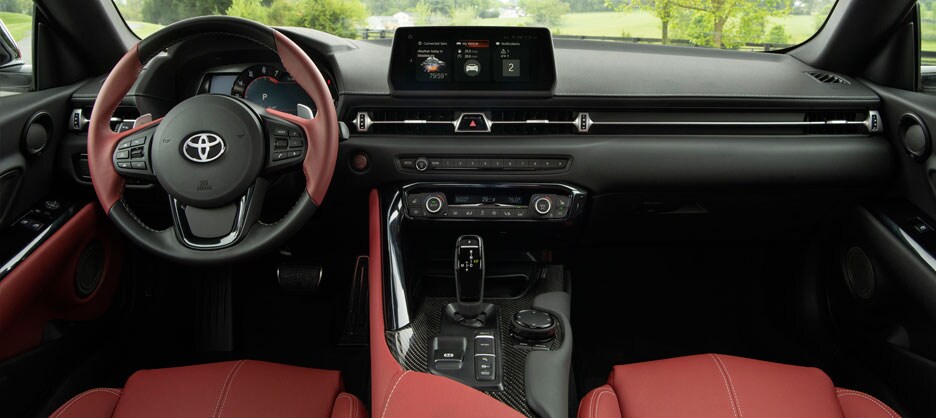 FUN FACT! Did you know that the "S" in the famous Supra logotype is inspired by the Nürburgring "S" curve?
Contact Towne Toyota to get more information on the release of the new 2020 Toyota Supra in New Jersey. We are more than excited to keep you posted about the return of this legendary sports car and look forward to seeing you get behind the wheel of this amazing automobile.